How private is private when it comes to Social Media and Divorce????
The Courts are catching up with the age of technology and social media.  We are seeing more and more Courts ordering the Parties to turn over their log-in and passwords to the different social media accounts.  Social media sites are being used by lawyers, private investigators and law enforcement agencies to help find ex-spouses, family members, proof regarding child care and safety, boyfriends, girlfriends and the disposing of community funds and assets and other crimes/criminal acts.
Twenty years ago if you said the words "social media" people would say "what are you talking about".  Now "social media" is a common phrase.  With the use of social media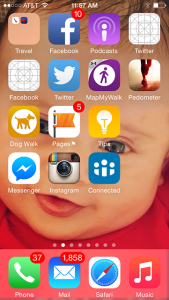 sites information which would never be shared with family members is now being shared with hundreds of people with the click of a few key strokes.
The first recognizable social media site was created in 1997.  By  1999 the first blogging sites became popular, creating social media sensations that are still popular today.  In 2015 there are numerous social media sites available, with LinkedIn, Facebook and Twitter being the most popular and Tumblr, Spotify, Foursquare, Pinterest, Instagram and others following.  Many of these sites can be linked and allow cross-posting.  Most of these sites have "privacy setting" but how private is private if you have an average of 350 friends/followers seeing your posts.
While LinkedIn has the oldest user base, with the average user being 44.2 years old, it has always been viewed as the site to promote your business, profession or technology advancements.  Your LinkedIn profile is basically your on-line resume, that can be easily updated.   A LinkeIn account can give you information regarding a person's education and positions, which can assist in determining if the person is under employed.
Facebook started out as our children's "social media site" but now our children are finding other sites to post on so their parent don't know everything…  The average Facebook user is 40.5 years old.  There are some people who feel so comfortable on Facebook that they play out their entire lives on this site daily.  Sometime they share TMI (Too Much Information).
The average Twitter user is 37.3 years old and restricts the length of your posts so you may have to get creative in order to get your point or opinion across.  But some people still love to post short messages about their current feelings.
Law Offices having accounts on some of the less known social media sites can come in handy.  A number of years ago while working on a divorce matter as a paralegal, our client had been charged with felony spousal abuse and it was looking as though he would not only end up in prison but would also lose all contact with his child.   Our client had told us that his wife had a history of making accusations of abuse by her ex-partners.  He further told us that she had lost custody of an older child because of her bad behavior.  By searching Classmates.com we were able to take the limited information our client had and locate the wife's ex-partner, his family and additional members of her family.  When we contacted the ex-partner, not only were, we given the court case number regarding his legal issues with the wife, but we were also given permission to talk to the ex-partner's attorney and make copies of documents relevant to the current matters at hand.  Once we were able to provide all the data and potential witnesses to the DA they dropped all charges against our client and the Family Court Judge ruled in our client's favor regarding possession of the minor child.  This matter spanned two states and three counties.  If we would NOT have found the ex-partner the outcome would probably been very different.
While some people may not see a danger in social media and view it as a form of entertainment remind your client that they probably do not personally know each one of their social media friends/followers and now is not the time to be accepting friend requests from individuals they don't personally know.  Also, your client may tell you that they have "never" posted anything that would be considered inappropriate, but…. we all have at least one social media friend whose posts we question.  Take the time to review your client's different accounts, and while you may be inclined to advise your client to take down or deactivate their different social media accounts, the best advice would be "JUST DON'T POST".
For a comprehensive list of different Social Media Sites click here!