Your Last Will and Testament may be your final words to your friends and family.  It is the only way to insure that your wishes regarding your estate will be abide by.  The words and feeling that are in your Will today may not be how you feel in five, ten or twenty years, because your life changes, you as a person change and the people in your life change.
Usually while you are going through the divorce process, by law, you are not allowed to make any changes to your Last Will and Testament.  Unfortunately when the divorce process is completed most individuals do not immediately have their attorney prepare a new will.  If you do not immediately proceed with making changes to your Last Will and Testament you may never have the opportunity to make your wishes known or worse yet you may forget about the Will all together and then 20 years later your family has to deal with your oversight.
Case In Point:  These are true facts and the gentleman involved in this scenario we are going to call George.
George gets married at the age of 17 and had two children.  Ten years later he divorces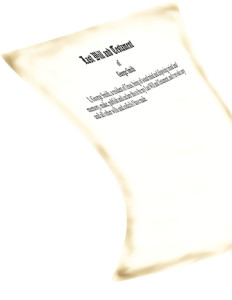 their mother and then re-marries.   He then divorces that wife and re-marries again.  Wife #3 blesses George with another child.  After the birth, Wife #3 insists that they have Last Will and Testaments prepared to make sure that their child will be taken care of in the event that anything should happen to either of them.  George tells Wife #3 to have an attorney draw up the wills and he will sign it, because at the time, he agrees with Wife #3 about the need for a Will.  Wife #3 contacts her attorney and has the Wills drawn up.  It is unsure as to how closely George reviewed his Will prior to signing, but sign he did.
After approximately eight years of marriage, George and Wife #3 go through a very ugly divorce.  By the time of the divorce George had forgotten that he had signed a Will, and being a bigger than life individual never acknowledges his mortality.
After divorcing Wife #3, George goes on his merry way and never thinks about the Will he signed.  During the next fifteen years he has a couple of long term relationships, his relationship with his two older children heals its self and his relationship with his third child remains intact.  What happens next is heart breaking.
You see, George becomes very ill and was hospitalized.  When he was first admitted into the hospital it didn't look good, then he started to recover, then another set back, then another sign of recovery.  This went on for 90 days.   During this time his oldest child was handling all the medical issues, communicated with the doctors and would make all necessary arrangement and keeps her siblings and other family members abreast of his condition.  His middle child would see him on an ongoing bases traveling the 100 miles round trip as often as his work and family life would allow.  His youngest child for the first two weeks would stop by for a couple of minutes every couple of days and then the visits became less and less, claiming that she does not have child care for her own child and could not afford the gas and parking fees.  During the last weeks of George's life his youngest child does not visit at all.
Because of George's condition his eldest child is appointed his Guardian.  After being appointed Guardian she finds out that her younger sister had withdrawn and spent more than half of all of the cash in George's bank accounts.  Needless to say these actions caused concerns within the family, concern regarding how is George going to be able to take care of expenses once he is released from the hospital.  Instead of causing immediate family drama the eldest child, being more concerned with her father's health, for the next couple of weeks works with what she has left.  She inventories his assets, makes arrangement to store his household items and vehicles, pays bills, makes living arrangements for George, in other words spends hours every day taking care of her dad.  Then George takes a turn for the worse and dies.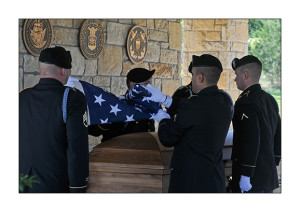 Upon his death, Wife #3, mother of George's youngest child produces the Will that George signed some 20 years ago, leaving everything to his third child and instructing the Courts that his other two children "shall be deemed to have predeceased me".  The actions of Wife #3 and her daughter were bad enough but the words written in George's Last Will and Testament "shall be deemed to have predeceased me" cut to the heart and sole of his older two children.
Everyone who knew George was aware of his love for all of his children, he had pictures of them in his office, home and even in his car.  He spoke about them often and during his illness he told his children and others how wonderful they were and how much he loved them.  George didn't take the time, when he had it, to review and update his Last Will and Testament. George's older children will always remember his words, while he was in his hospital bed but they will also remember seeing the words "shall be deemed to have predecease me" written in his will.
The moral of this true account is "take the time to review and update your will immediately after your divorce is final and then review it every couple of years after that". Your life changes and so should your Last Will and Testament.