Having a Lifestyle Analysis prepared before or during the divorce process is not mandatory but may be beneficial.  A Lifestyle Analysis, will review spending records such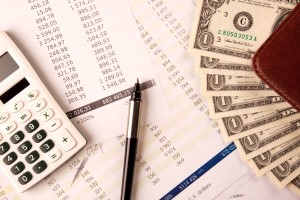 as checks, cash withdrawals, bank statements, brokerage account statements, credit card statements and income tax returns.  The analysis will usually cover the three consecutive years prior to the filing of the Petition for Divorce and will cover the actual living expenses of the family.  Adjustments will be made for expenditures such as one time repair bills (i.e. a new roof), the purchase of a car for a child, etc.
In the state of Texas once a divorce action is filed, a Motion for Temporary Orders will usually be filed.  This Motion will include a request for temporary maintenance and/or temporary child support, along with addressing other issues.  When going before the Court you will need to be able to show the amount of support needed through a Monthly Financial Statement or Financial Information Statement.
I have seen Monthly Financial Statements that only take into consideration current expenses.  If expenses that will be occurring in the next couple of months are not accounted for, the parties may end up back in Court requesting additional support.  If this should occur, legal fees increase and tension between the parties may increase.  By having a life style analysis performed, as soon as possible, a lot of time, anguish and money can be saved.
A Lifestyle Analysis will help you accurately determine your monthly financial needs which will assist you in preparing your Monthly Financial Statement.  A Monthly Financial Statement should be based on annual averages of your expenses.  If you are going before the Court in March or April your electric bill for that month may only be $100 but once June and July hit your electric bill may rise to $300 to $400.  Likewise if you have children and file for divorce in August your school supplies may show that you spent $100 when in fact the monthly average may only be $30 per month.  Some common expenses that are totally left off Monthly Financial Statements include the cost of a child's birthday, the cost of celebrating holidays; Thanksgiving and Christmas, just to name a few.
After a complete review of all the records and statements that have been provided a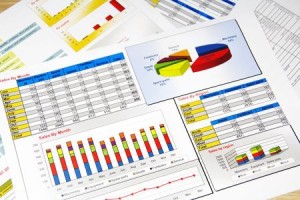 comprehensive Lifestyle Analysis report will be prepared.  This report will break out the family expenses by category, and include a comparison of all categories over a three year period.  A review will also be done on the family's cash flow from all sources (income, investments, businesses, etc.).  After reviewing all income, from all sources, and reviewing all expenses, if it is determined that more money is being spent than is being brought in, the source of funds us to pay for the spending in excess of what has historically been reported as income must be discovered.  At the conclusion of the Lifestyle Analysis, the report will identify exactly how much money will be needed monthly to sustain the marital lifestyle.  This information can be used not only to determine the amount of temporary spousal and child support needed, but also to help negotiate a settlement or to present to the Court if a settlement cannot be reached.
Additional, if it is believed that one party has been contemplating the divorce or the parties have previously filed for divorce you may want to consider that the lifestyle analysis encompass additional years.  Someone planning for a divorce may increase their spending in one area while decreasing in another or start withdrawing more cash than they normally would.  Also, if there is a family business involved, the analysis should take into consideration any and all expenses paid by or through the business that will need to be paid by a spouse after the divorce or when it is determined that the business will no longer make those payments.  For example, if the family business pays the cell phone bill of the family, once the divorce is finalized one of the parties will need to pay for their own cell phone and its monthly charges.  The same goes for automobile expenses.
The Lifestyle Analysis may also then be used to assist one or both of the parties to set up a family budget.  Since you will have a clear understanding of your monthly finances and spending habits you will be able to determine how much needs to be set aside each month to cover those annual expenses like birthdays, Easter, Christmas, etc.
As all cases are fact specific an attorney will be able to advise if a lifestyle analysis is appropriate.
If you still have questions after reading these blog posts, please call Cathy A. Threadgill who will be able to help you with your specific situation.
All articles/blog posts are for informational purposes only they do not constitute legal advice. If you require legal advice, please contact a lawyer licensed in your state. The opinions expressed here are solely those of the author, who is not an attorney.